Cellar Door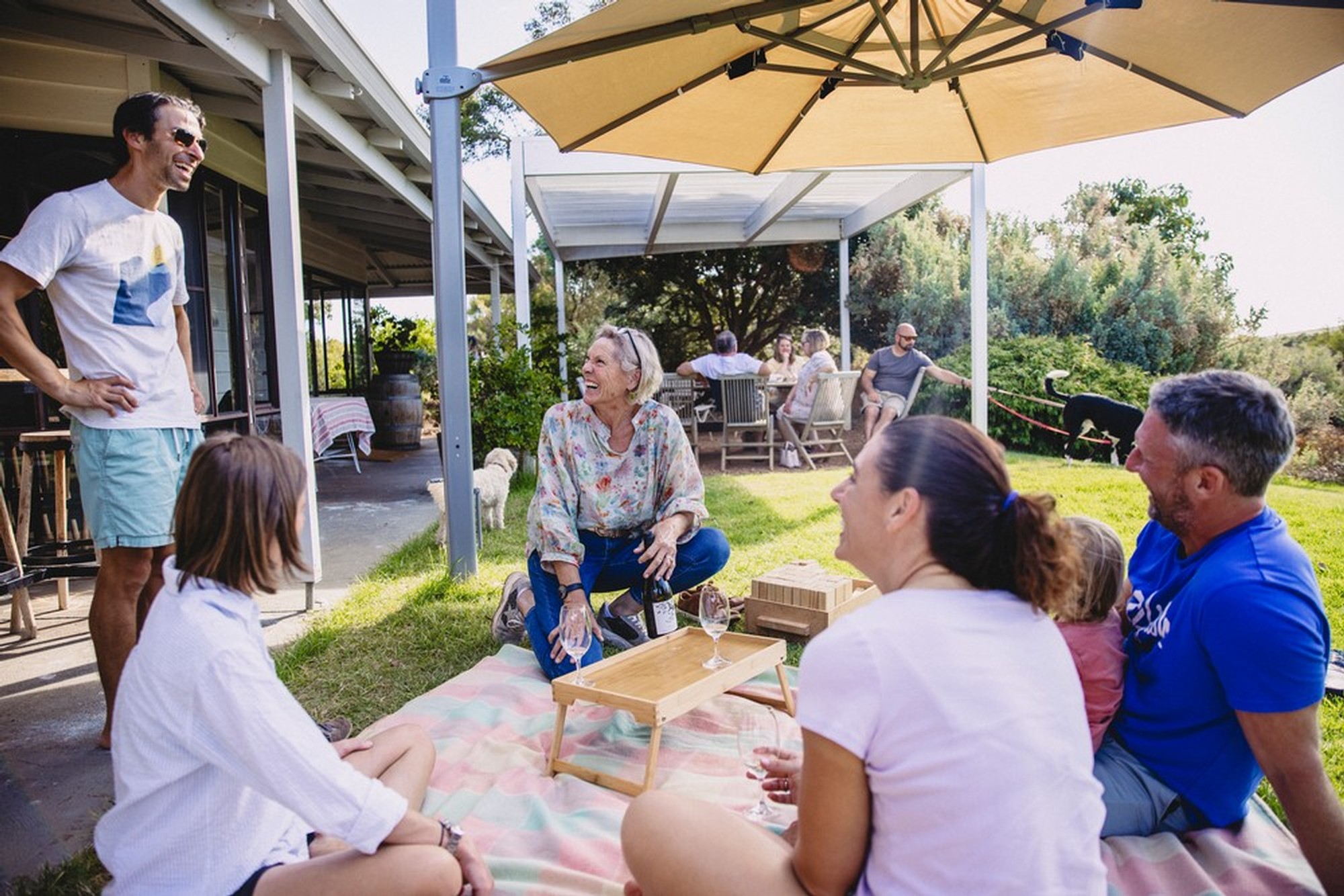 Our minimalist, sustainable philosophy is reflected in our cellar door. A relaxed, understated, natural space in which to sit back and enjoy our wines and our surroundings. Our tasting table and our sales counter are made from one of the Marri trees that blew down outside the cellar door during a storm in 2013.
Our cellar door has been set up to taste our wines as we like to enjoy them, sitting at a table or in a comfortable chair in an environment that is cosy, welcoming, and unhurried. Our cellar door team, led by our Cellar Door Manager Uté Kurys-Romer, are passionate about our wines and wine making philosophy and will guide you through your tasting.
Wines are available to enjoy by a guided tasting, or by the glass or bottle. Tastings are $10 per person, which is redeemable on the purchase of a bottle of wine.
We welcome all visitors to explore our wines, our cellar door and our gardens. Our gardens are perfect for a picnic (rugs provided by us), and to enjoy a glass of wine and some fine cheese and charcuterie.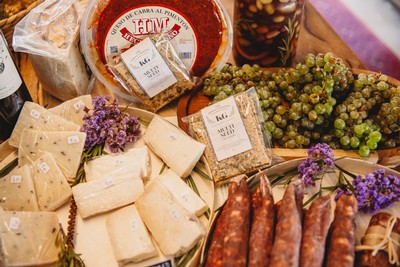 Our pantry is a cabinet of temptation, packed full of imported European cheese and Australian and European salumi, along with our house made grape chutney, olives and obatzda. It's a build your own platter system, where we encourage you to pick out whatever you like the look of and enjoy a picnic paired with our wines in the cellar door or gardens. You are also welcome to take produce home with you, or to bring your own food to compliment ours.
We are family friendly with a change table and few bits and bobs to entertain the kids, and welcome your four legged family as well.
We are open 7 days a week, from 11am-5pm.